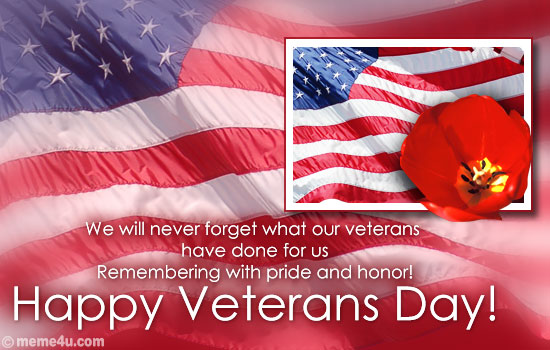 Happy Veteran's Day everyone! Go out and shake the hand of a soldier wherever you are, they deserve it everyday and even if you aren't in the US you should thank those who've taken time from their life to do the bidding of their respective country.
Regardless of your opinion of the current military actions or war in general, those who give of themselves to do the bidding of their government deserve respect and our appreciation. So do their spouses and families. It is very important not to confuse the actions with the actors. When a soldier is sent off to perform duties, they go whether or not they agree with if those duties should be performed. To give of yourself so completely, and be forced to be separated from your family on shortish notice for prolonged periods, it is very hard not to admire the dedication of the members of the armed forces.
I'd also like to extend and extra thanks to all the inactive members of the armed forces who are taking time to go to schools in their area and help especially the youngest kids know what Veteran's Day is all about. Thank you from the bottom of this Mom's heart!